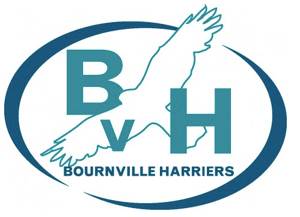 £

20.00
Bournville Harriers Beginners Running Course.
Starts 10th May 2018.
This 6-week course will be for you if you've either had very little or no experience of running but would like to try it in a friendly, safe and supportive outdoor environment culminating in a 5k race on 21st June.
7:15 pm – 8:15 pm Mondays and Thursdays
Minimum age 18 – no maximum
Total Cost: £20 (redeemable against full Bournville Harriers membership after completing the course)
Limited places - Closing date for registration: 7th May 2018.
Location:
Bournville Harriers, Rowheath Pavilion, Heath Road, Bournville Birmingham B30 1HH
-----------------------------------------
IMPORTANT INFORMATION:
Terms and conditions
1. Upon payment receipt you will receive an email link to complete a form with your details. You must complete this form in order to attend the course. By completing this form you are confirming that you have read, understood and agree to the conditions below.
2. The joining fee provides temporary membership of Bournville Harriers.
3. You declare that you know of no medical or physical reason why you are unable to participate in exercise and you understand that it is your responsibility to contact your GP if you have concerns prior to commencing physical activity.
4. You understand that Bournville Harriers, its coaching staff and volunteers, will not be held responsible for any illness, injury or loss of property as a result of participation with the Club.
5. Any information you provide on this form will be held on a database for Club use only and will not be passed on to any third party. By giving us this information, you consent to its use within the club. Bournville Harriers is committed to safeguarding your data. Our Privacy Statement explains how and why we store and process your data: https://tinyurl.com/bvhprivacy